Not many crypto casinos will allow you to gamble with Binance Coin (BNB). Chips.gg is one of them as they added this cryptocurrency onto their platform several days ago. Those who own this coin can participate in Dice wager race that is going on right now. 
Check out the list of crypto casinos supporting BNB deposits and withdrawals.
participate in $1,000 BNB Wager Race
Login to your Chips.gg account or create a new one
Play Chips.gg's original Dice with BNB (Binance Coin is the only cryptocurrency allowed for this wager race)
Rank as high as you can to get a big piece in this wager race (total wager counts)
This 5-days long wager race ends on Tuesday, so hop into the action now.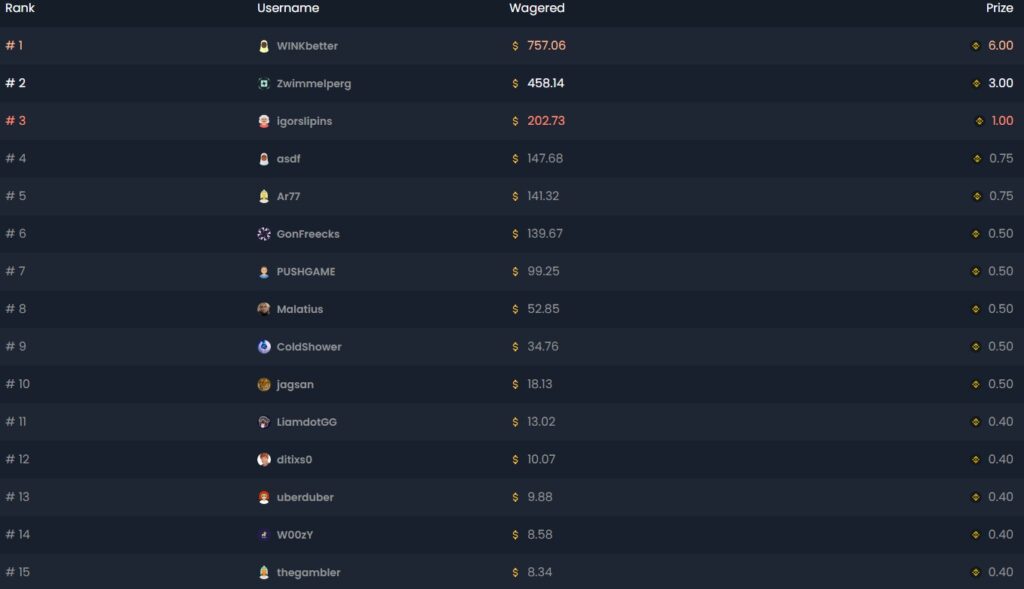 Play on Chips.gg to mine their native token CHIP, this way you will receive dividends – part of the casino profits. You mine CHIP token with every bet you place and with every cryptocurrency.
To receive dividends on 12-hours basis, you have to lock your mined CHIP tokens. 
Learn more about this feature in Chips.gg review.
Also check out other crypto casinos paying dividends.