Best Limbo Casinos [2023]
Set the multiplier and observe if the rocket will reach the desired target. Are you ready for a quick win with over 1000x multiplier?
Enjoy the popular Limbo game with Bitcoin or other coins on crypto casinos with unique features and boosted bonuses.
What you'll learn about Crypto Limbo game?
Accepts Many Cryptocurrencies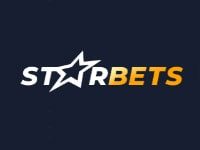 Accepts BTC, ETH, TRX, USDT, BNB
Limbo Game on Crypto Casinos
Limbo is a simple game available on several crypto casinos. It belongs among the most popular Bitcoin games due to its speed, simplicity, and the potential for massive wins.
Prepare your coins and try to lift the rocket to space. You can win up to 1,000,000x multiplier of your bet size in a single round.
Choose from the listed trustworthy crypto betting sites and get the best bonuses and rewards.
Rules for playing Limbo are very simple, just enter your preferred TARGET MULTIPLIER (e.g. 3x), bet size and let the system roll the number for you. You win if the resulting multiplier is higher (e.g. 5.2x) than the target. Otherwise, you lose the bet.
Remember, your winning bet won't be multiplied by the rolled number, but by the target multiplier chosen by you.
The approach to the Limbo game depends solely on you and your preferences. Basically, by entering the target multiplier, you're also designing the winning probability. So if you want to hit large multipliers, you've to be good with rare winning rounds.
Most crypto casinos enable auto-betting on Limbo, so you can enter your strategy and number of bets or go for the infinite rolling. You can try to implement the Martingale strategy or try some strategies used for Dice gambling.
Go for the huge multipliers – up to x1,000,000. Yes, that's right – you can walk away with such tremendous rewards in a single round of the Limbo game. Keep in mind, that the odds of this happening are very slim, and such an instance won't occur very often.
Or you can focus on winning more often in smaller amounts. Go for a long winning streak with crypto Limbo and build your stack incrementally. Set the target to 1.01 with the chance of 98% and you can expect to win much more often.
If you want to experience a simple Limbo game with various cryptocurrencies, choose BC.Game as they support the most coins.
Their Limbo operates on a low 1% house edge, features auto-betting and the option to set the target multiplier to an enormous 1,000,000x.
Play frequently on BC.Game to level up your account and access the VIP perks – rakeback and recharge bonus. By wagering large sums, you also have a chance to scoop extra bucks in the daily wager contest with ~$8,000 prize pools. 
To explore many bonuses and features, head to BetFury and play their version of Limbo. By playing any of BetFury's in-house games you earn their BFG tokens, let them sit in your balance, and receive daily dividends.
BetFury's Limbo provides an auto-betting option, this way the system will increase/decrease the bet size by a certain percentage if you decide to do so.
Loyal Betfurians receive various bonuses and rewards – claim rakeback, cashback, FuryCharge bonus and you're free to participate in any ongoing battles to earn extra cash.
Pros and Cons of the Limbo Game
House Edge of Crypto Limbo
To win as much as possible you have to try to play games with the lowest house edge possible. We provide the table with house edges Limbo operates on individual crypto casinos.
With the small house edge figure, you'll likely lose less in the long run. Limbo RTP (return-to-player) is usually in the range of 97%-99%.
Play Limbo with Various Cryptos
Crypto casinos accept many currencies nowadays, so you're not limited to Bitcoin only when it comes to gambling activities.
Browse the lists of crypto sites accepting individual cryptocurrencies.
If you don't feel comfortable sending your funds to crypto casinos, you might try their services for free.
The first one is BC.Game – entertaining crypto gambling platform with heaps of games and the sportsbook.
Take advantage of the exclusive offer – receive NO DEPOSIT CASH BONUS (worth up to $3) – available only to newcomers who sign up with the DTB link.
This way your new account will be credited with up to $3 worth of crypto and you're welcome to try any of the available games.
The second crypto site allowing players to start their journey for free is BetFury.
Pick any of the possible ways how to acquire free crypto at this popular casino.
You might try to succeed in FunFury races or earn small amounts with Free Boxes. Either way, don't expect to become rich with these features, they're rather provided to cater to new players.
Most of the crypto casinos don't let US residents play on the website. Although some don't permit VPN software, you might change your location by using these.
Remember that you might still be asked for KYC documents after a large withdrawal request.
Crypto casinos without VPN restrictions are BetFury, BC.Game, or Wolf.Bet.
Yes.
It is completely legal if you follow T&C and don't play from restricted countries.
Most of the listed casinos operate with some kind of gaming license.
There are options to play Limbo and remain anonymous.
Crypto casinos don't require KYC documents right away. They let you play without providing any identity documents. But be aware, that you might be asked for these on bigger withdrawals in the future.
Check out casinos with a no-KYC policy.
If you like the Limbo game and want to try something different, you should definitely check Crypto Dice and Crypto Plinko. These guides help you to find the best Bitcoin casinos with the most generous rewards systems.