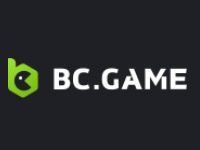 BC.Game is a casino accepting many cryptocurrencies, offering wide variety of games with focus on the community of players around the platform
| | |
| --- | --- |
| License | Yes (Curacao) |
| KYC | Yes (Bc.Game reserves the right to ask for KYC documentation at any time) |
| Restricted Countries | China, Netherlands, Dutch Caribbean Islands, Curacao, France, United States and/or any other restricted by law country or state. |
BC.GAME is a crypto casino for Players:
BC. Game belongs among the top crypto casinos. It offers 6,000+ games, sports betting, a VIP program, and exclusive promotions for loyal players. It was founded by BlockDance BV company in 2017.
The platform accepts over 50 cryptocurrencies, and you can place bets with any supported coin. Join the running contests to get extra value and engage in the forums to meet new friends and share your gambling sessions with others.
Read the entire review to learn about all the BC.Game's features and games, how to increase your chance of making profits, and how to join exclusive promotions.
Start your journey at BC.Game by quick registration, deposit any top cryptocurrency, and start playing or betting.
Let's take a closer look at the registration process.
As you can see, the process of signing up at BC.Game and proceeding with a deposit is fast. Once you send funds to the deposit address, these should be credited to your account within 1-2 minutes.
Make a deposit with 50+ supported cryptocurrencies:
Once you want to withdraw your winnings, head to the dashboard and pick the coin to cash out. The withdrawal process can take 1-24 hours. The withdrawal fee will be deducted from the cash-out amount. This is to cover blockchain fees, although BC.Game sometimes charges too much. The high cash-out fees are one of the slight disadvantages of this platform.
Originally pure crypto casino BC.Game has started to accept FIAT as well. Nowadays, they accept 10+ various currencies, and as with cryptos, you can play any game. 
You can deposit these FIAT currencies to BC.Game:
Would you like to exchange a cryptocurrency for another one? You can do that easily at BC.Game via BCSwap app. Check if your desired trading pair is available. Make sure you've got a minimum amount of funds required to complete the swap process.
Vault Pro is another great feature available on the BC.Game platform. It allows you to lock your funds and receive interest by not touching them. The interest is calculated every 24 hours with an APR (Annual Percentage Rate) of 5% on any supported crypto and 10% on BC.Game Dollar (BCD).
Those aren't huge numbers in the crypto space, but some players might prefer to let their funds sit at the Vault Pro. There are slightly different risk factors than farming on any DeFi app.
Learn more about the Vault Pro feature and how to use the BCSwap.
BC.Game offers thousands of Bitcoin casino games. You can find almost every title you can think of there. Slots, in-house games (Originals), and the live casino.
BC Originals - In-house Games
BC.Game provides 20+ of their original games with low house edge – ranging from 0.48% to 2.7%. Play your favorites or explore many simple yet exciting games like
Many of these games allow turbo and auto-betting. With these features, you can put in the volume quickly, which can help hunt prizes in wager races.
All the originals are Provably Fair, and you can be sure about the randomness of the outcomes.
BC.Game's Crash game belongs among the most popular games on crypto casinos. Play with hundreds of players from every corner of the world and see if someone can hit massive wins.
Set the target with an auto cash-out feature or decide on the fly. Do you focus on a small win, or do you prefer to hit massive wins in the Crash game?
BC.Game's Crash RTP is 99%, one of the highest among Bitcoin casinos. A great benefit is the game can serve all the players—it doesn't matter if you want to bet as little as $0.01 or if you're a whale making $1000 bets. Another thing is support for many cryptocurrencies. You won't find a place where you can play a quality Crash game with so many various coins.
To enjoy BC.Game to its fullest you should explore available slots and live casino games.
Hunt the large 100x+ multiplier in various top-notch games. Have fun and try to increase your balance with these well-designed and engaging games. BCGame offers over 6,000 various slots by popular providers including:
If you're one of the players looking for real-time action, you will love the live games at BC.Game. Play with the real dealers on any of the 500+ available tables:
You can see every game's details (RTP, Max win, Volatility) and other players' comments.
BC.Game has released its new sportsbook recently, so all casino enthusiasts can also wager on sports with all the supported cryptocurrencies.
The sportsbook's graphics are clean and super-easy to navigate through the lobby and various sports menus. Use the search bar if you're looking for a specific event.
Obviously, the live-betting is available the same as the pre-match lines. Enjoy placing crypto on your favorite during the play. The sportsbook offers betting lines across all sports and leagues and you can bet on many side bets, too.
Place bets on the following sports:
Bet as much as you can on events at the BC.Game sportsbook to receive a weekend bonus cash. To be eligible for the BC Sports Club bonus, your account has to be VIP22 or higher.
Get up to $150 BCD cash weekly with the offer. If you bet on sports often, BC.Game is a smart choice for extra value.
BC.Game's bonus and VIP programs can earn you a lot of extra money. Read how loyal players can take advantage of it and how much you can benefit from it, too.
During particular periods, BC.Game offers a deposit package to all players. Take advantage of the bonus offer for your four consecutive deposits. The bigger your deposit amount is, the higher the bonus percentage you receive.
BC.GAME DEPOSIT PACKAGE
1st Deposit Bonus – Up to 270% 
2nd Deposit Bonus – Up to 300%
3rd Deposit Bonus – Up to 330%
4th Deposit Bonus – Up to 360%
The larger amount you deposit, the bigger percentage you get on the bonus❗
This minimum you receive is an 80% deposit bonus when depositing more than $30. Make a bigger deposit to get a larger boost.
How does the BC.Game Deposit Bonus work?
The corresponding bonus amount will be credited in the form of a locked BCD (BC.Game dollar). Visit the Promotions tab to see how much BCD you've got locked and to claim your unlocked BCD.
The bonus funds won't be accessible and withdrawable from the beginning. You have to unlock BCD first. And how? Simply by playing casino games and betting on sports.
The formula for unlocking your bonus BCD is:
Unlock amount = wager amount * game house edge * 20%
If you do the math, you will deduce you have to wager $500 to clear 1 BCD. The wagering requirement of x500 is very high (in comparison with other bonuses), but think about the benefits of the BC.Game bonus:
After all, the BCD bonus works like Rakeback rewards. It's credited very slowly, but you can be sure the bonus won't be cancelled.
❗ Deposit bonuses aren't available at all times. Come back after several days/week to check if the bonus is ready.
Get rewarded a medal for specified task e.g. be talkative in the BC.Game chat, get high winning multiplier, have 1 year old account and so on. Once you collect at least 5 medals, these might be converted to BCD (BC.Game Dollar). The players with the biggest efford can earn this way up to $10,000 worth of BCD.
Every day you've given a free spin on the Lucky wheel where you can win up to 1 BTC (or up to 5 BTC if you're VIP70+. The prizes are mostly tiny and paid in different cryptocurrencies, but the spin is for free so keep trying to hit a massive win.
The higher your VIP rank is, the biggest prizes are prepared for you in the Lucky Spin.
Every player can reap the benefits of the BC.Game VIP program – Earn experience points (XP) to rank up your account. The bigger your VIP Level is, the greater rewards you can expect.
$1 wager (in any cryptocurrency) = 1 XP earned
Reach Level 1 by betting just $1 and earning your first XP, Level 2 will be unlocked when $100 is wagered.
Achieve higher VIP levels to open advanced features like Rakeback (VIP14+) or Recharge bonus (VIP22+). The more you play at BC.Game, the better rewards you get.
With each rank up, you receive a small cash bonus in the form of BCD and JB coins. The rewards range from $0.1 to $11 per level. Get to VIP16+ to be given even better prizes.
All VIP22+ will receive a variable weekly bonus. The bonus cash size depends on the wagered amount a week prior. The more your bet, the bigger the weekly bonus you get.
To be qualified for even better rewards achieve SVIP ranks (>$10m wagered), these high value players will get a personal manager, unique bonus offers, gift and invitation to real life trips and events.
Another rewarding feature by BC.Game is its affiliate program – bring your friends to the casino and earn extra cash.
Make sure your friends come to the platform via your referral link – find it in the affiliate dashboard. Find more information about your referrals and how much they wagered there. Also, you can claim your affiliate rewards at any time in the BC.Game affiliate dashboard.
BC.Game referral commission
25% of house edge paid + USD Rewards (up to $1000 per referral)
The BC.Game referral program is a great perk. It's mainly suitable for players who have their community and can share casino recommendations.
If you refer a new high-roller to the website, you can profit hundreds or even thousands of dollars from him playing.
Connect with other players and BC.Game representatives on forums or in the chat room. Players can share their sessions or new ideas by talking to each other.
Visit BC.Game forums to learn about current casino and sports betting exclusive promotions.
Bonus Code Redeem (Previously known as shitcode)
You might find BC.Game promo code somewhere on the internet. Submit the code and receive adequate rewards.
Follow BC.Game Twitter and BC.Game Telegram chat to get notified about new bonus codes and exclusive promotions.
If you experience any issues while playing on BC.Game or if you'd like to receive more detailed info about the features, don't hesitate to contact support:
BC.Game tries to attract players from all around the world. That's the reason the casino and all its features are translated into many languages (English, French, Indonesian, German, Polish, and many Asian ones).
BC.Game is all-round crypto casino – from support of multiple coins across the welcome bonus and wide selection of games to structured VIP club and affiliate program. Every player should be able to find their favorite game on this fancy-looking casino as their provide regular offer of slots and live casino games by popular providers. On top of that you might try out BC Originals – simple games with low house edge. Level up your account by wagering on the website to increase the rewards from VIP program – the rakeback and bonuses available for higher VIP tiers. Bring more players to the website to earn extra cash,.
Does BC.Game offer welcome bonus?
Yes, they do. It's not a permanent bonus offer, though.
The bonus package is available on and off. Check BC.Game if it provides bonuses at that time. The package consists of four deposit bonuses, and every player (not only newcomers) can claim it.
It can give a massive boost of 360% on your fourth deposit.
How to level up your VIP rank at BC.Game?
Place bets on casino games and sports betting to gain XPs and increase your VIP rank.
The higher VIP will give your better bonus offers and access to all BC.Game perks.
Can I use a VPN for playing on BC.Game
BC.Game support doesn't give a clear signal if they allow or forbid using of a VPN.
Play with a VPN on your own risk.
Who is the owner of BC.Game?
The BC.Game casino is owned by BlockDance BV company. The website was launched in 2017.
Yes. It is.
It secures players' accounts with the best technologies (SSL encryption).
BC Originals (in-house games) run on Provably Fair protocol. This ensures the randomness of the results.
What crypto does BC.Game support?
At this time, BC.Game accepts over 60 cryptocurrencies.
The broad support of many coins is one of the main BC.Game's benefits.
Play & bet with top cryptos like Bitcoin, Ethereum, Dogecoin, Litecoin, Ripple, Solana, Tron, Tether USDT, or Binance Coin.
From the lesser-known coins it supports Avalanche, Fantom, ICP, Cronos, or Polkadot.