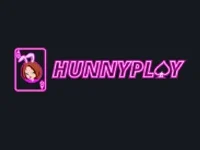 Join the fresh HunnyPlay casino and take advantage of the web3 wallet support and play any of over 3,000 games with no delay! Claim the deposit bonus and recoup your losses with the generous Cashback rewards.
Read the in-depth review and explore all the perks and unique features this crypto casino offers.
| | |
| --- | --- |
| License | No |
| KYC | No, HunnyPlay states it can ask for KYC for withdrawals above $10,000 |
| Restricted Countries | You are not allowed to access HunnyPlay if there is any regulation against gambling in your country of residence. |
We've reviewed the relatively new crypto casino called HunnyPlay. It promises top crypto games with rewarding bonuses and VIP Program. One of the biggest advantages is the option to play by using your web3 wallets such as Metamask, Binance Wallet, or Phantom.
Let's find out if creating a HunnyPlay account and gambling at the platform is worth it.
At this moment, HunnyPlay hasn't acquired any gaming license. That might be a disadvantage or a red flag for players looking for a credible crypto casino. But this deficiency doesn't have to mean an untrustworthy company or an unpleasant experience.
The casino has been operating since 2021 and has not received any scam accusations from players thus far, so we can expect honest practices.
You can sign up and start playing at Hunnyplay either by entering your email address or by connecting your web3 wallet. Real crypto lovers will use the second option for simple and quick access to casino games.
Either way, the registration is quick and without the need to provide personal details.
Withdraw winnings back to the wallet once you're done with playing or let the funds sit in the Hunnyplay's account. The former option is safer though.
To start playing games HunnyPlay casino offers, just deposit crypto to your account and you're ready to join the tables. Send supported crypto to the generated address or from your crypto wallet.
Send Funds to HunnyPlay account or Transfer funds from your Metamask or other Wallet
Withdraw winnings back to your wallet
Withdraw winnings back to the wallet once you're done with playing or let the funds sit in the Hunnyplay's account. The former option is safer though.
It took seconds to move 0.1 SOL from the Phantom wallet to the player's account. And once it's there, you're ready to play thousands of games.
HunnyPlay offers over 3,000 casino games that you can play with all supported coins. We have browsed all the games in various sections.
In the upper bar of the Games lobby, you can simply filter out the titles to load your preferred game faster.
Choose from over 2,500 slots at HunnyPlay. Enjoy the most thrilling crypto slots with top-notch graphics.
You can filter the titles by providers. Unfortunately, HunnyPlay doesn't provide a description for the individual games. So you have to find the desired statistics like RTP or volatility on other sites.
Pick from thousands of games by these high-quality providers:
Do you prefer card games over slot machines? No problem. HunnyPlay has those, too. Experience 100+ variations of the most popular games. 
Connect your web3 wallet (with ETH, MATIC, BNB, SOL or other tokens) and start playing the following titles quickly and easily.
Experience the thrill of HunnyPlay Live Casino action as you immerse yourself in an array of captivating games. Take your pick from the enticing selection of tables available and engage in real-time gameplay alongside fellow players and skilled dealers.
But Live Casino is not limited to just card games. Delve into a world of exhilarating Live shows, where you can seize the opportunity to increase your crypto balance. Jump into the real-time fun.
That was the short breakdown of the HunnyPlay casino. Although the site got games from many established vendors, it doesn't provide original Provably Fair games. That might be a negative for in-house game lovers.
If you want to explore all the gambling options, check out the platform on your own.
Deposit Bonus, HUSD and Promotions
We've got familiar with the registration process and the offering of casino games. Now, let's look at the details of the most valuable promotions and the benefits of playing crypto games at HunnyPlay.
You can expect a deposit bonus for new players, free crypto for everyone, a cashback offer and 
Start your HunnyPlay journey with the boost on your initial deposit. The offer is relatively generous, but it comes with high wagering requirements.
HunnyPlay Deposit Bonus
Deposit $20 and more → 80% Bonus
Deposit $200 and more → 100% Bonus
Deposit $2000 and more → 180% Bonus
You'll receive the bonus funds in the form of a locked HUSD. In the next paragraph, I will explain what HUSD is and how to turn it into withdrawable crypto.
Have you ever played at BC.Game? Then you should be familiar with the casino stablecoin concept. HunnyPlay took the same path and introduced HunnyPlay Dollar. The coin has the same value as the US dollar. The deposit bonus or HunnyPlay wheel grants you a locked HUSD. Unlock it by playing casino games and make the fund withdrawable.
How to Unlock HUSD
Unlock = Wager * 3.33% * 5%
See the "Unlock HUSD formula" and with simple math, you can come to the conclusion, you have to wager over $600 to unlock $1. That is over the x600 wager requirement! That seems ridiculous at first, but you have to take into account that you're not limited to clearing the bonus with time or other deposits/withdrawals.
Just enjoy games at HunnyPlay in order to achieve a higher VIP level. The more you wager, the higher your rewards. Each VIP level has wager requirements.
To move to VIP 1, wager $3000 minimum. That gives you a $3 bonus, and you'll be eligible for 3% cashback.
If you're a high-roller, wager $500M to stand on the pinnacle of the VIP program.
You cannot claim the cashback instantly after your loss. Wait till Monday or Thursday, those are the days set for Cashback payouts.
What's the minimum amount to qualify for Cashback?
There is no minimum amount needed as Cashback is applied for all games.
Is the Cashback going to be paid out in HUNNY?
Cashback will be paid in the respective coins user has used. Please refer to Cashback Ranking for more information.
Cashback isn't the only valuable benefit of the HunnyPlay VIP program. Your account will be credited with a Rank-up USDT bonus with every new rank achieved.
These start at $3 for VIP1 players up to $10,000 for the ultimate VIP 15 called Zeus.
HunnyPlay project isn't only the casino. The site offers HUNNY and LOVE tokens, too. If you have participated in decentralized finance (De-Fi) apps before, you know how staking works.
Stake your HUNNY and LOVE tokens to gain profits. The staking rewards are in the form of BUSD, BNB, and CAKE.
Navigate to the Staking dashboard and click on the Stake Now button if you want to allocate your tokens to receive the rewards.
There are similarities to the BetFury staking mechanism, but the HunnyPlay system doesn't seem to be that sophisticated. I don't think the Staking option is a significant benefit for joining the HunnyPlay casino.
Buy HUNNY and LOVE Tokens on PancakeSwap
If you'd like to try the staking feature but don't own any HunnyPlay tokens (HUNNY or LOVE), head to the Pancakeswap app. Swap other BSC tokens (USDT, BUSD, BNB) easily for HUNNY and LOVE.
Once you purchase the tokens, send them to the HunnyPlay platform and advance to the Staking tab, where you can complete the process.
If you've got a friend interested in crypto games or a platform with a gaming audience, share your knowledge about HunnyPlay and your ref link.
Players signing up through your ref link will become your referrals. If they decide to play at HunnyPlay you'll receive additional rewards.
HunnyPlay Referral Program
1.5% x your referral's winnings x house edge.
The referral rewards are small relative to other platforms, but if you want to bring new players to HunnyPlay, you'll get a bonus for your activity.
It also has another unique option – share these rewards with that referral. E.g. set the reward payouts to 1% for yourself and 0.5% for the active referral. That will motivate potential users to sign up under your referral link with added value.
HunnyPlay is a relatively new casino, so they don't provide chat support 24/7. If the staff is unavailable, you'll receive the answer within several hours via email.
On the other side, you can solve many issues on your own with a comprehensive Hunny.Finance guide.
If you like to use social media for news and to contact support, check out HunnyPlay Twitter or HunnyPlay Telegram.
HunnyPlay is a new player in the crypto casino market. To rise to the top of the best Bitcoin gambling sites, it hasn't to develop significantly – provide more games (add HunnyPlay originals), add more beneficial features (bigger deposit bonus, rakeback, or other bonus streams), and improve the support.
On the other note, we have to confirm that the platform has the potential to grow. We can expect the casino will introduce new games, add more providers, and integrate other bonuses and features (a sportsbook incoming). HunnyPlay also tries to attract new players to the poker room – HunnyPoker.
We'll look closely at how the platform evolves and if there will be more reasons to join HunnyPlay.
At this moment, it's an interesting casino for slot lovers and players who want to use their Web3 wallets for gambling. Also, players with lesser-known tokens will love the option to play casino games with coins such as AVAX, ONE, or OKT.
Up to several hours.
You can expect the withdrawal process to be completed within minutes up to 24 hours. It can take longer in cases of large cash-outs (over $10K). Funds will be credited to the wallet with the address you've entered.
No.
HunnyPlay operates with no gaming license currently.
Author of the HunnyPlay Review for DoubleTheBitcoin