There has been launched BNB Event with $150,000 prize pools over several boosted features. To secure a part of this cake you have to place bets in BNB (Binance coin) in any of BetFury casino games.
You can participate in daily and weekly battles, get tickets for BNB spin and plus you mine more BFG tokens during the promotion period.
Every player on BetFury who wager for at least 0.4 BNB, will receive a ticket for a BNB spin. You can collect unlimited amount of tickets obviously.
Try your luck and find out if you can grab top prize – 200 BNB.
Betfury offers BNB Battles, there are two types – $3,000 Daily Battle with highest wager winning the race and $15,000 Weekly battle with profit formula rankings. Play any of the in-house games to be eligible for the share of the prize pools.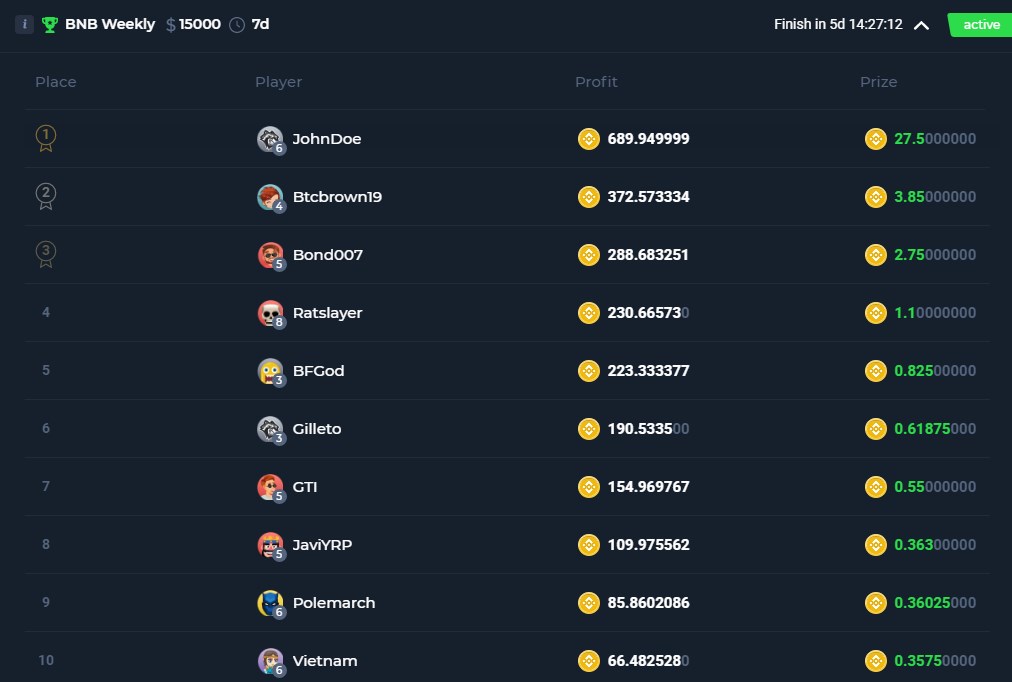 While you enjoy playing on BetFury, you also mine BFG tokens. These will be automatically staked and you will receive a fair share of casino profits on daily basis. Read more about this feature in Betfury review.
Play on BetFury with BNB and till March 3 your mining efforts will be rewarded with 20% bonus amount of obtained BFG tokens. 
See the list of crypto casino paying dividends to find out about similar casinos as BetFury.
One of the best features for people starting in crypto is Free Box as it allows users to earn free crypto for minimum effort. The payout are miniscule, but this way you can mind BFG tokens without depositing your own funds.
Now the BNB free box has been added and you can enjoy claiming both BTC and BNB boxes.

Betfury is gambling DApp running on Tron blockchain, it provides in-house games and games by other providers, too. The supported cryptocurrency are TRON (TRX), USDT, BTC, BTT, BNB and SUN.
Play on Betfury to mine their native token BFG, this way you will receive dividends – part of the casino's profit on daily basis.