Binance Smart Chain and it entire ecosystem is getting very popular in the crypto world lately. Due to high ETH gas gees, BSC enables users tranfer, swap and do other transaction with a much smaller costs.
Crypto casino Betfury won't be staying on the sideline and urgently adding BNB (Binance Coin) support.
From now on you can login to your BetFury account through Binance Chain Wallet and Metamask, but you're Metamask won't be connected to BetFury platform directly, you will get generated new BNB addresses.
BNB Weekly Battles for $5000
Let's celebrate this addition with special BNB weekly battle and other promotions.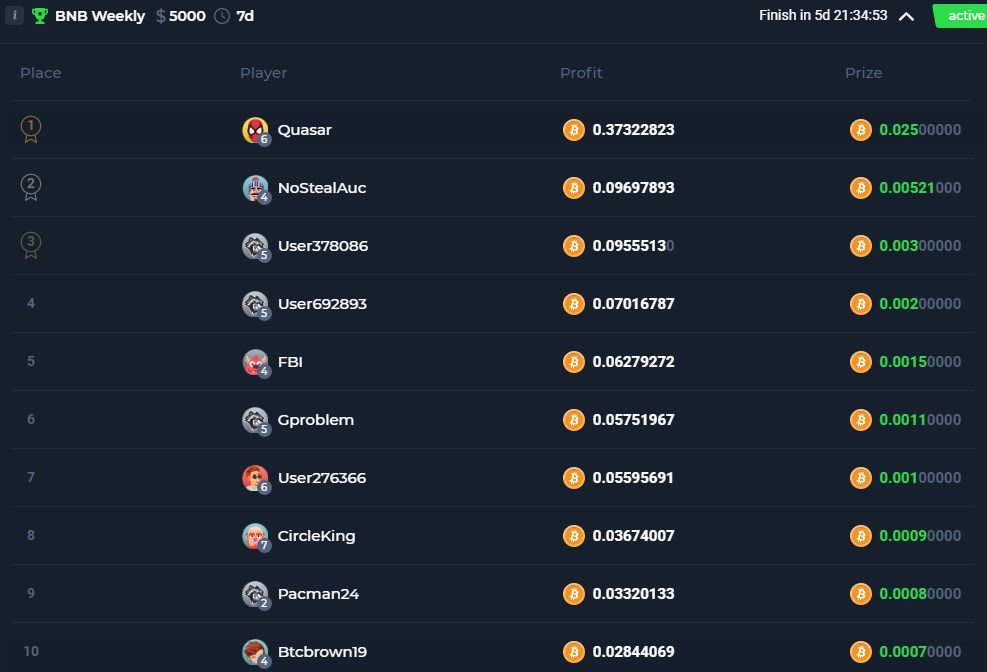 Also BFG mining has been enabled for BNB playing, thus you will continue in building the passive income with this newly added cryptocurrency.
More info on BFG tokens and dividends, see BetFury review.
See the list of crypto casinos with BNB support for other great websites.

Betfury is gambling DApp running on Tron blockchain, it provides in-house games and games by other providers, too. The supported cryptocurrency are TRON (TRX), USDT, BTC, BTT, BNB and SUN.
Play on Betfury to mine their native token BFG, this way you will receive dividends – part of the casino's profit on daily basis.