BET Gaming Network (BGN) is a company behind well known crypto casino EarnBet.io. They've launched their new project called BeTheHouse recently and trying to acquire new players now, so they've released info about the welcome promotion.
You've got a chance to get your share of 60 ETH and STACK tokens prize pools.
Deposit and withdrawals are opened in many cryptocurrencies including Bitcoin, Ethereum, Litecoin, Ripple and others.
Just play any of the available games on BeTheHouse casino and collect leaderboard points. The leaderboard will reset each day at 9:00pm GMT. Rewards will be distributed by 10:00pm GMT.
There will be distributed 1 ETH and 277 STACK tokens to active players each day. Just bet more if you want to receive bigger bonus.
Every $1 wager on dice or slots equals to 4 points into the leaderboard. If you play other games $1 wager counts for 1 point only.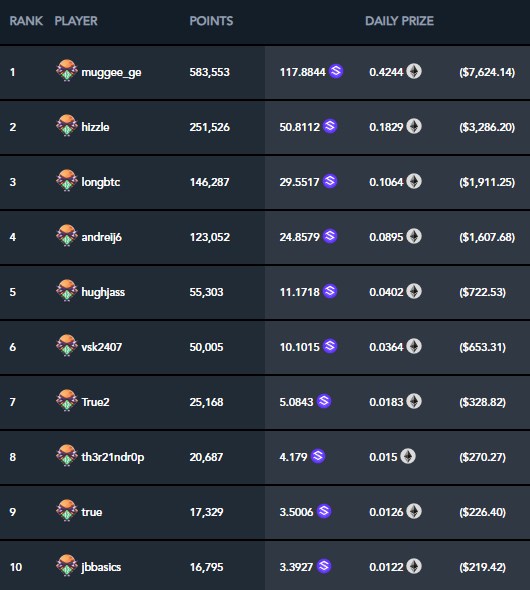 Not only you will be receiving ETH and STACK tokens for your playing, their will a raffle for 10 ETH.
Just wager in any BeTheHouse game at least $100 (or eqv in any cryptocurrency) till March 15 to be entered into the raffle.
Refer a Friend 10 ETH Promo
This promotion runs until April 1 and if you want to participate a get your share of 10 ETH, bring other players to BeTheHouse platform.
Top 250 referrers will get their share, total betting volume of referrals counts into the leaderboard.

Simply share your BeTheHouse referral link (to be found in refer a friend tab) on social media or directly with your friends.
The final part of the welcome promotion is another raffle for 10 ETH to the winner. Head to gleam and start collecting raffle tickets by completing social media tasks.
BeTheHouse is a crypto casino accepting several cryptocurrencies including Bitcoin (BTC), Ethereum (ETH), Bitcoin Cash (BCH), BNB (Binance Coin) and many more.
They offer own Dice game and several slots. Also the mining feature is implemented on their platform so you're getting extra value while you play on BeTheHouse casino.