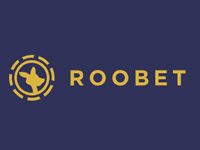 Roobet is a popular crypto casino and sportsbook. It provides wide variety of casino games, a great sporting events coverage and unique rewards program.
| | |
| --- | --- |
| | |
| | |
| | Yes (Roobet reserves the right to ask for KYC documentation at any time) |
| | Australia, Cyprus, Bonaire, Gibraltar, Guernsey, Aruba, Belize, France, Spain, Poland, Curacao, the Netherlands, Hungary, Saba, Statia, St. Maarten, United Kingdom, French Guiana, Switzerland, Israel, Sweden, Iran, Ethiopia, Guadeloupe, Portugal, Malta, Slovakia, French Polynesia, Jersey, Liechtenstein, Luxembourg, Martinique, Reunion, Mayotte, Denmark, the USA |
Once you've created your Roobet, you can deposit funds to your account. The depositing process couldn't be simpler, just send Bitcoin, Ethereum or Litecoin from your wallet to the generated address (QR code is available, too). Unfortunately, Roobet doesn't accept other cryptocurrencies than these mentioned before.
Your deposited funds will be converted to US value and are no longer subject to high price volatility (that is specific for crypto markets). But be aware the cashouts have to be make with the same coin you've used for deposit before. The swapping funds between coins isn't possible on-site. 
There are no deposit fees on Roobet casino, but you will be charged for withdrawals as some party has to pay for the blockchain fees. These are quite reasonable and even frequent withdrawals shouldn't ruin your bankroll.
The minimum amount for withdrawal request if $10.00.
Roobet offers five own designed in-house games
Crash
Mine
Roulette
and Towers
These can be super fun as it's easy to understand the rules and they run on Provably Fair protocol.
House edge on in-house games is usually around 2.5%
Altogether you can pick from over 2000 casino games on Roobet with most of these being slots. Enjoy the games created by popular providers including Pragmatic Play, No Limit City, Relax, Plan'n Go and plenty of others.
In case you're hungry for live casino games, choose from Blackjack, Roulette or Game Shows and spice up the play with a live dealer.
Tag your favorites so next time you've got no problem finding the correct game. Or just simply enter the name of desired slot and start playing right away.
Roobet haven't had their own sportsbook from the beginning, but with high demand for betting on sport event they've eventually delivered users what they wanted.
The Roobet sportsbook covers most of the important event of various sports. You can easily move between different matches and leagues, the interface is very simple although provides always all information you need to see.
Live betting is available and there is always a big chunk of ongoing matches to bet on.
The betting margin is on the higher side in comparison with other crypto sportsbooks and usually is set to 7%. This might be a problem if your betting volume is high, so it'd be a good choice to find crypto sportsbook with better betting odds.
As esports industry grows year-over-year steadily, sportsbooks do focus on this area more and more. And Roobet isn't an exception, it provides several esports sections as:
League of Legends
Dota2
CS:GO
Valorant
Overwatch and more
Roobet has its own unique system how to reward their players – RooWards.
Daily Rakeback – represents a part of house edge casino gives you back on daily basis (no exact percentage is published). No matter if you win or lose, it solely depends on your total wager amount.
Weekly Cash back – Part of your losses will be given back to you. The cash back amount depends on total losses. Claimable once a week.
Monthly Bonus – It's calculated with complex formula and takes into account your deposits, wins and losses over the month.
As you can see, Roowards are sometimes difficult to calculate, but in general more you play (total wager and frequency of your plays) the bigger the rewards going to be.
Roobet has a special treatment for the most loyal and frequent players on the platform. Reach the required level of consistency and you might receive an VIP invitation, there aren't other ways how to be involved in VIP club.
Once you became Roobet VIP you receive exclusive bonuses, promotions, your own personal account manager and other perks.
The chatting room isn't something super special, also other casinos (Betfury, Rollbit, BC.Game) have implemented such a feature. But Roobet goes a step further as it's allowed to tip other community members – just click on the username a send the desired amount. This can be submitted via cashier menu, too.
It's recommended to follow casinos' social medias – not only to be aware of ongoing promotions, but for added value, too. Roobet from time to time send out a post with promo codes, these can be redeemed for cash.
Follow Roobet's Twitter to get notified when this happends.
There are benefits in bringing your friends and other players to the Roobet platform. Just by them registering via your referral link you can earn up to 15% commission (percentage of house edge).
So share the reflink with other people on social media and tell them about Roobet and its feature and if they join the Roobet family, every time they place a bet receive a share of the house edge.
The starting commission rate is set to 5%. 
In case experiencing issues while playing on Roobet, there are several ways how to seek help. Either open the Live Chat (In user menu), send message to support@roobet.com or solve the problem yourself by finding the answer in Help center.
No. Roobet doesn't offer a welcome bonus. The only way how to get bonuses is through RooWards. Receive Daily rakeback, Weekly cashback and Monthly bonus if you're active in the casino.
The amount you're going to be charged for depends on cryptocurrency.
BTC withdrawal fee: ~$7
ETH withdrawal fee: ~$5
LTC withdrawal fee: ~$0.02
*rates taken on Sept 24, 2021
Roobet is a progressive cryptocurrency casino with own sportsbetting platform. With focus to bring more player to their casino and make them loyal to Mr. Roo the main feature is RooWards program. If you'll be frequent player you might receive a substantial bonuses, cashback and flat rakeback. Unfortunately, the newcomers won't get much of the rewards as they tend to grow once you reach higher status tiers. The house edge on in-house games and sportsbetting is on the higher side, so if you want to maximize your profits, it a good idea to join other crypto casino or sportsbook, too. Expect pleasant gaming experience on Roobet and a lot rewards coming your way if your efforts are high.