Crypto Casinos Paying Dividends (2021)
There may be several differences across the various casinos, but usually you have to obtain casino's native tokens and stake them to be able to receive a part of the casino profits.
Play games on the particular casino to mine their tokens or buy (if it's possible) tokens on crypto exchanges
Stake or "freeze" these tokens 
Receive dividends – a share of casino profits (these are be paid out daily, weekly, etc.)
So first you have to invest money into playing on the casino or buy directly token on exchange (not everytime there is this option). Then you will be qualified for earning dividends, casino systems are usually set to distribute share on daily basis, some will send out funds weekly or the use some different time period.
You will obviously receive a bigger share of profits if you own more tokens, it depends on how many tokens stakers are on the platform.
The more tokens you stake, bigger the share of profits you receive
Dice, HiLo, Crash, Keno, Slots, Table Games and Live Casino
BFG Tokens
Dice, Live Games and Casino, Slots
CHIP token
Dice, Keno, Plinko, other and Slots
ROCKET token
Dice, Blackjack, Baccarat, Crash, HiLo
BET token
BTC, ETH, EOS, LTC, BCH, WAX, XRP, BNB, TRX, LINK, DAI, USDC, USDT, BET
Dice, Crash, Slots and Live Casino
TXT token
Dice, Keno, HiLo, Mines, Blackjack, Roulette, others and slots
RINO token
BTC, ETH, TRX, LTC, BNB, USDT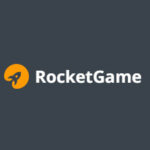 Running on BSC (Binance Smart Chain)
Cashback, Dividends, Races, Free Boxes
ROCKET Token