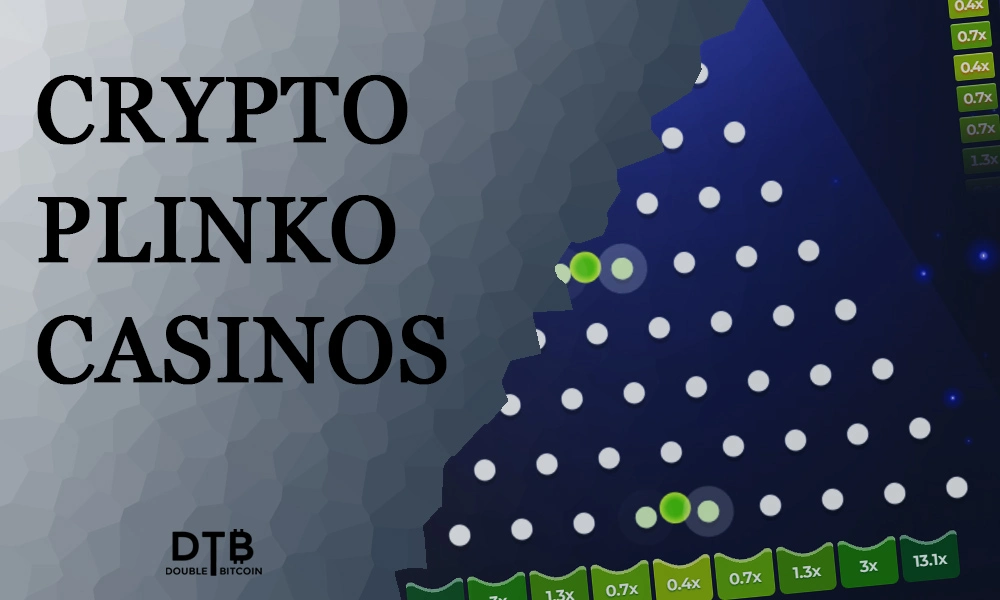 Best Plinko Crypto Casinos (2023)
Plinko is a fun game offered by the majority of gambling sites.
Enjoy the thrill of the ball bouncing off the pins and falling into the mega multiplier pocket. Hit that massive payout.
Pick from many Plinko variants. See the list of trustworthy crypto casinos with the best games and bonuses.
Plinko - Learn about this entertaining crypto game💡
Top Plinko Crypto Casinos
Accepts Many Cryptocurrencies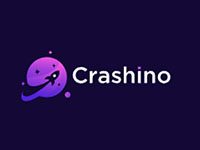 Accepts Many Cryptocurrencies
Accepts Many Cryptocurrencies
Plinko Game on Crypto Casinos
Plinko belongs among the most popular Bitcoin games, several crypto casinos even provide their in-house variant of the game.
The game is known for its appearance in the TV show called "The price is right", today's version is a bit different at most Bitcoin casinos.
Choose the preferred volatility and go for up to 1000x win!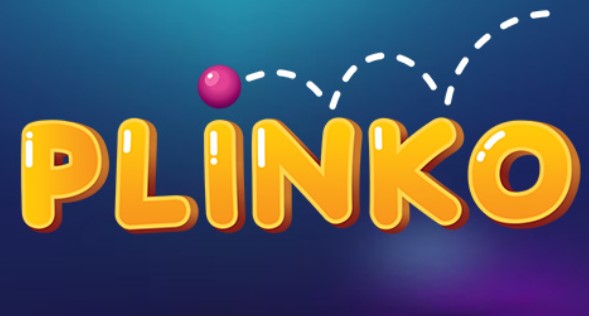 Win in the Plinko game by hitting large multipliers. Once the balls start to fall through the pins pyramid you hope they'll end up in the high-paying pockets.
The trick is the pockets with the highest rewards have the smallest chance of hitting, so most of the time you either lose or win a bit of your bet.
The most impactful thing you can set in the Plinko game is the risk factor and the number of rows. Pick the risk level – small, medium, or high – for increasing the multiplier range. You either want to hit huge multipliers and have a high chance of losing a big part of your bets or you rather go for medium wins and small losses.
The most available Plinko is by BGaming provider. You will be able to find this particular game at almost every crypto casino, the graphics are simple and preferences easy to set up.
Choose the number of lines from 8 to 16 to size the gameboard and set the risk level. Set all to the max to be able to hit 1000x multiplier and walk away with a large profit.
Plinko by BGaming has an RTP of 99%, a minimum bet of $1, and a max bet of $100.
To spice things up, you might open the Plinko XY game.
It's similar to the Plinko as it's created by the same provider – BGaming. The gameplay remains the same, although graphics are slightly different with contrasting colors being incorporated.
Plinko XY by BGaming has also an RTP of 99%, a minimum bet of $1, and a max bet of $100.
To spice things up, you might open the Plinko XY game.
It's similar to the Plinko as it's created by the same provider – BGaming. The gameplay remains the same, although graphics are slightly different with contrasting colors being incorporated.
Plinko XY by BGaming has also an RTP of 99%, a minimum bet of $1, and a max bet of $100.
Try to win up to 500x of your bet on PlingoBall, where two beautiful girls will drop the magic ball from the shell for you.
Set the number of winning pockets from 10 to 16 and set the risk level. At the corner you see the progress bar, make 100/100 attempts to open the random bonus. Also, trigger the bonus game by touching the obstacles at the 16-rows variant only.
PlingoBall is produced by EvoPlay game providers and it comes with a smaller RTP of 96%, minimum and maximum bet of $1 and $100 respectively.
To experience unique Plinko game variants, see the list of casinos that provide their own Plinko. Usually, it comes with the same rules, but slightly modified graphics.
BC.Game is one of the best crypto casinos you can play original Plinko. Once you've got an account there, you can pick from their original one and  BGaming's Plinko variants.
Original Plinko offers 8-16 rows and standard risk-levels options. Go with the high risk and 16 rows for the chance of hitting the highest 1000x multiplier.
Be aware of max win – that one is usually around the $50,000 mark depending on the cryptocurrency you've chosen for playing. You can make crypto payments with many coins at BC.Game platform.
The house edge of most BC.Game original games (including Plinko) is set to 1% (equals to RTP of 99%).
Enjoy the thrill of the Plinko game with BetFury. Either hop into their in-house crypto version or try the other 3rd-party versions. 
At BetFury Plinko Original, you are allowed to choose several rows and the risk factor to customize payouts and your goals. If you want to hit massive wins, you have to go the risky way. Maximum BetFury Plinko winning multiplier is x1014.3. Keep in mind that you earn BFG tokens with every wager you make at BetFury games or any slot. This will secure your daily dividend payouts. We recommend playing the BetFury games as they run on Provably Fair protocol.
The return-to-player percentage of the BetFury Plinko game is 99.02%. Add bonus rewards that will be credited to your account to increase the RTP number even higher.
Read more about the wager mining feature in the BetFury review.
The biggest crypto casino Stake has its original version of the Plinko game, too. It operates with a 1% house edge (99% RTP), so you have the highest chance of succeeding here.
The game layout is very simple and clear and again, as on other casinos, if your settings will be 16 rows and high risk you might hit the maximal multiplier of 1000x.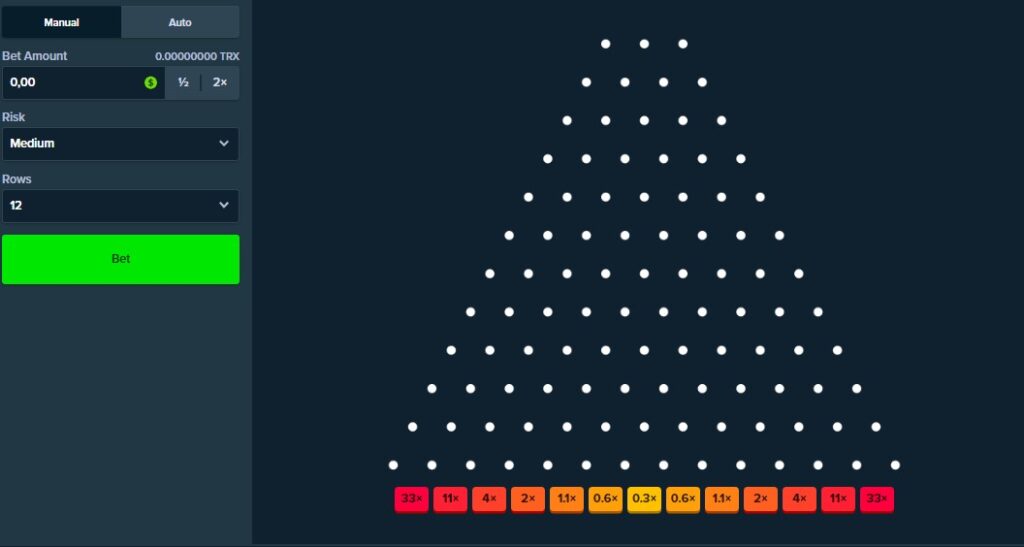 The Stake platform is the home of high-rollers as they collect rewards for the high volume they put in the casino games, the players at the top of the leaderboard get a huge payout in $100K daily wager races.
On the other side, the JacksClub casino is focused on players rather with smaller balances, although they provide high-quality in-house games with similar graphics as Stake.
Enjoy another simple and nice Plinko game, also this one comes with a max win of 1000x of your bet and a 1% house edge.
Participate in wager races with decent prize pools and receive up to 15% rakeback and other bonuses in the VIP club for your efforts.
Pros and Cons of Crypto Plinko
See the advantages and disadvantages of playing Plinko at crypto casinos.
One of the most important benefits of choosing the bitcoin casino rather than FIAT casinos is the express withdrawals. You won't need to wait until the winnings arrive in your bank account.
You should also take advantage of unique features some crypto casinos provide, such as cashback, rakeback, or dividends rewards. Select the gambling site where you can participate in Plinko contests – for example, massive $100K Stake daily wager races.
House Edge of Crypto Plinko
The return-to-player (RTP) is a very important statistic for players who don't want to lose a fortune playing in bitcoin casinos.
In most cases, Plinko is designed with a low house edge meaning casinos don't profit that much on players in the long run. Generally, it's no problem to find Plinko games with a house edge of 1% (=99% RTP).
For comparison, slots have an RTP of 95%-96.5% on average. And will make a massive difference in results in the long run.
See the list of various Plinko games and what house edge they operate. 
Crypto Plinko Bonuses and Rewards
You might wonder what bonuses can crypto casinos offer. Most bitcoin betting sites reward players with cashback – a part of their losses going back to players' balance. 
Or just receive an instant rakeback – a flat reward calculated from house edge paid during your gambling activities.
Or obtain casino tokens and receive daily dividends, these are provided by BetFury, Chips.GG and other crypto casinos.
Unfortunately, not many bitcoin casinos offer welcome package (including the first deposit bonus). These are much more regular at FIAT casinos, although there are a few BTC casinos giving you a bonus at start of your journey – BitStarz, BetPlay or FortuneJack.
Play Plinko with Various Cryptocurrencies
If you want to play Plinko on crypto casinos, it's not an issue to find a site accepting various cryptocurrencies besides Bitcoin.
BetFury and BC.Game has a large selection of accepted coins, feel free to check individual lists of crypto casinos accepting a given currency/token.
There are opportunities to play Plinko for free. See how you can try out this simple game without needing to deposit your funds.
BC.Game crypto casino provides the lucky wheel spin every day (with crypto rewards) – try any of the available games at this trustworthy site for free.
Rewards coming off the Lucky spin are mostly tiny, therefore we've partnered with BC.Game and now you can receive NO DEPOSIT CASH BONUS (worth up to $3) – available only to newcomers who sign up with the DTB link.
Build it up from $3 to hundreds of dollars by playing BC.Game in-house games and slots.
BetFury Free-risk Options
BetFury offers several ways how a beginner can earn crypto to start playing casino games for real.
Participate in these features – Crypto free boxes, FunFury races, or the Fury wheel.
Sign-up at BetFury and learn about the platform's features and the possibility to create a passive income by wager mining native BFG tokens and receiving dividends.
Play Bitcoin Plinko from USA
If you're residing in the USA, you can still find a way how to open the Plinko games.
Your best bet would be to connect to a VPN that would camouflage your real location and play at casinos without KYC (some will ask for KYC documents very rarely).
In such a case, you might try playing at BC.Game, BetPlay, BetFury, Wolf.Bet or at Chips.gg (all these casinos don't ban players for using VPN and ask for KYC only with large withdrawals).
If you find Plinko an entertaining game, you definitely would love Crypto Dice and Crypto Slots. Check these sections to find bitcoin casinos with the biggest bonuses and rewards.
Is playing crypto plinko legal?
Yes, you can. There are many Dota 2 betting opportunities each day.
Where can I play Plinko anonymously?
Several Bitcoin casinos allow you to play crypto Plinko without providing your details (no ID verification).
We recommend these for no KYC gambling:
Crashino – Enjoy many Plinko and Crash games variations, accept 10+ coins, and don't claim the deposit bonus (in case you want to remain anonymous)
Pasino – Plinko Original. Provides the deposit bonus, dividends payouts, and daily wager race, 10+ supported coins
Metaspins – Up to 60% rakeback, many slots, and Plinko variations
BetPlay – No KYC casino with hundreds of games (Plinko included), supports top coins
What is the optimal Plinko strategy?
There's no proven Plinko strategy.
Decide if you want to aim for massive wins or if you're fine with the long winning streak of small profits.
Some sites allow you to incorporate Plinko betting strategies. Test these for beating casinos in the short-term.
What crypto can I play Plinko with?
You're not limited to Bitcoin Plinko only. Play at BC.Game, BetFury, or Bitsler if you want to enjoy Plinko games with many cryptocurrencies.
Binance Coin Plinko, Ethereum Plinko, Dogecoin Plinko, or a variety of Dice games with USDT – you pick. We recommend playing with coins that are cost-effective to save on withdrawal fees.