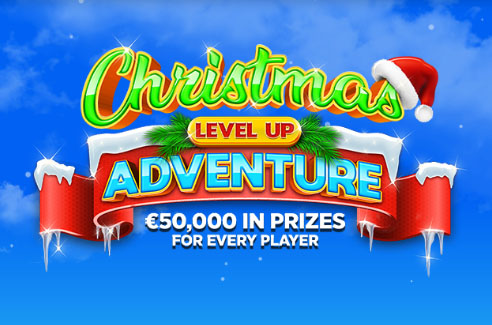 Christmas Adventure Promotion on BitStarz
Explore the new Level Up quest on crypto casino Bitstarz. Spice up your play during Christmas time with €50,000 individual prize pool.
Bitstarz casino has prepared the unique promotion for their players. Level up adventure is 40 levels long quest with many bonuses and free spins along the way. Each player has its own adventure map and altogether you can boost your winnings by €50,000.
You cannot see what bonus is hidden on each level, you have to keep going and you will se the upcoming bonus in the upper bar of Bitstarz website.
There is one prize for just single person at the end of the journey – The Dolomite Mountains travel package – a stay in the luxurious hotel Chalet Mirabell for 6 nights and 2 return flight tickets. Reach that level as the first player and this glamorous trip is yours.
The promotion runs from 13:00 CET November 16, 2020 – 15:00 CET January 15, 2021.
How To Play
Play casino games (slots has the highest turnover contribution)
Enjoy your bonuses
Rules and terms of Christmas adventure:
As you wager in the casino, you will reach new levels by reaching a new milestone in the progression bar. As soon as you've filled it up, you will reach another level. Each successive level and milestone increases in difficulty as you progress through the adventure.
Only real money bets will count towards the promotion. Any bonus money bets will not register.
Table games contribute 5% towards the turnover for the promotion.
All slot games contribute 100% towards the turnover for the promotion.
All prizes come with a 10x wagering requirement.
Only the first player reaching the top level of the tournament will receive the prize consisting of an amazing trip to the Dolomite Mountains, Italy.
Read the full terms on official promo page
Create your Bitstarz account to participate in great value promotions.
Bitstarz is online casino accepting cryptocurrencies including Bitcoin, Ethereum, Litecoin, Dogecoin, Bitcoin Cash or USDT. FIAT currencies are supported as well.
Follow us on Twitter to get notifications about latest crypto sportsbetting and casinos promotions. Or bookmark our Doublethebitcoin news page.