CoinPoker has been launched with ICO in 2017, it focuses on players having fun on their platform. Providing many different poker variants and sportsbetting, too.
Games:
Poker – Cash Games, Tournaments, Cosmic Spins and Open-face Chinese poker,
Sportsbook (beta version)
Cryptocurrencies supported:
Bitcoin (BTC), Ethereum (ETH), Coinpoker native token (CHP), Tether (USDT ERC20)
FIAT supported:
No
Creating an Account
To start playing on CoinPoker, follow these steps to create an account.
​
STEP 1 – Go to CoinPoker, Create your account by entering your e-mail address and choosing your username (will show at the tables).
​
STEP 2 – Download CoinPoker App (there are desktop and mobile devices versions)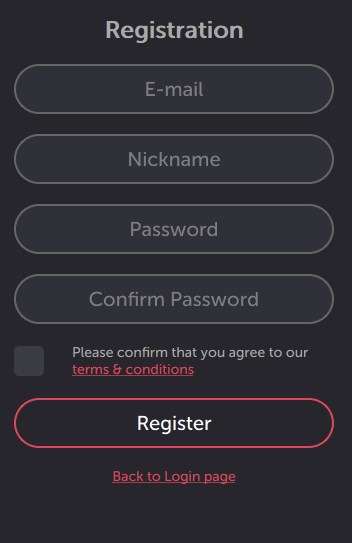 STEP 3 – Open the app and login using your details to start playing on CoinPoker
Deposit
Games on CoinPoker runs solely on USDT (Tether), although at the beginning of the project players could play only with native CoinPoker's token – CHP. 
Now you don't need to worry about volatile nature of crypto tokens and your balance will stay at the same US dollar value for the entire time.
CoinPoker does accept not only USDT and CHP deposits, but also BTC and ETH deposits. The value of your cryptocurrency deposit will automatically convert to USDT value.
Afterwards you can choose between all four currencies withdrawal.
USDT Deposit (+ETH and CHP)
It's pretty easy to make a deposit on CoinPoker, but never ever transfer your funds from the exchange (they would be lost otherwise). Use MyEtherWallet or Metamask or any ERC-20 compatible wallet.
First you will be asked for your personal wallet address and then you're allowed to send funds from that particular address only.
Given Tether(USDT), Ethereum(ETH) and CHP are ERC-20 tokens, use one address for all of them
Bitcoin (BTC) Deposit
If you're not a owner of any of supported ERC-20 tokens, you can still use the mother of cryptocurrencies – Bitcoin. Games aren't running in bitcoin denominations, but value of your deposit will be converted into USDT of same value and you can start playing without any further issue.
​
Just enter the desired amount of BTC to be deposited and you will be given the address you send funds to.
CoinPoker Formats
As you would expect from any good poker room, CoinPoker does offer several poker variations to play. Every poker player should be satisfied with poker games offered, although S&G players won't find their games on this platform at this time. These are planned addition in the future.
Cash Games
There's a lot of cash game tables running on CoinPoker. Their starting at USDT0.01/0.02 stakes and continue up to the highest games USDT10/20. These games are for NL Hold'em as well as for PL Omaha. The last variation offered is PL 5 Card Omaha, these games run the least.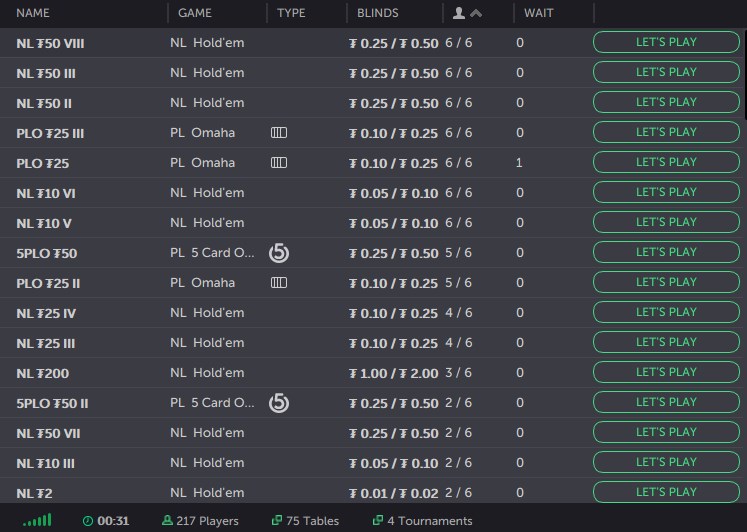 As for rake (Community Contributions), you will pay 3% of the pot with cap being various depending on the players on the table count.
Tournaments
CoinPoker runs many daily tournaments across the buyin spectrum, you can start playing in freebuys (free entry with paid rebuy) and grind up to the highest games with buyins around $50.
CoinPoker has its own tournament series – Crypto Series of Poker, usually in this series you will be able to find even higher games, so keep in touch to get informed about upcoming series.
Community Contributions are set to 7% of buyin which is very competitive in comparison with other regular poker rooms.
Cosmis Spins and Other Formats
Almost every poker room has some variation of spins now, so does CoinPoker, too. It's generally 3-handed SNG tournament with randomly chosen prize pool – starting at 2x the buyin and maxing at 1000x the buyin – the reel will decide for how much you will play in given spin.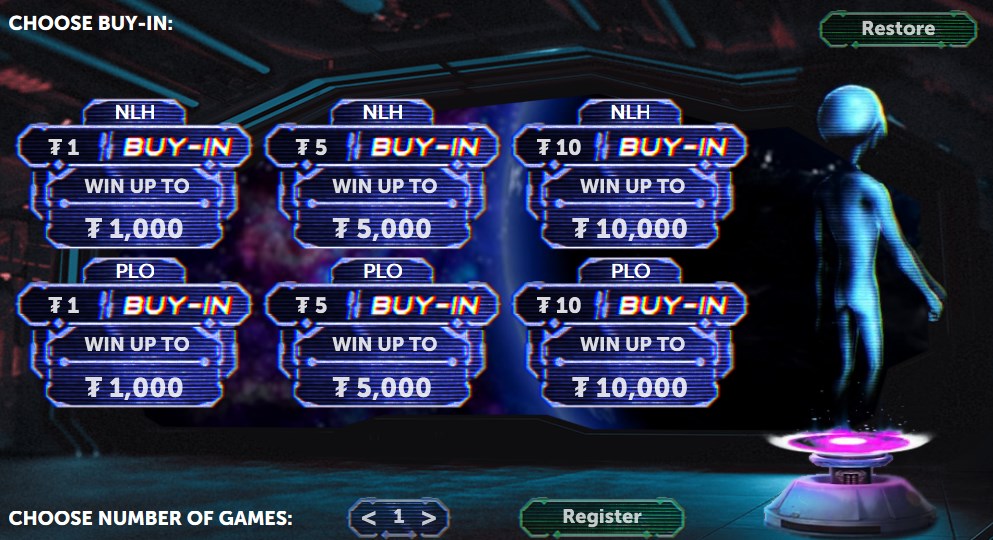 Payouts are 100% to the winner in case the multiplier is up to 20. Multipliers 50-1000 will reward everyone involved in spin – 80% of the prize pool to the winner and 10% to 2nd and 3rd each.
The rake on cosmic spins is 5%.
The last available format on CoinPoker is Open-face Chinese poker (OFCP), this one is quite rare among online poker sites, so if you're a fan of OFCP, CoinPoker might be the correct poker room for you. Stakes are beginning at USDT0.02 and slowly progressing up to USDT50.00.
CoinPoker expects to add more poker formats in the future.
CoinPoker Sportsbook
CoinPoker is not only about poker, they do provide sportsbetting, too. Although their sportsbooks is labeled with beta tag, you can try you sport knowledge on this platform without hesitation.
​
They offer betting on many sports and leagues, including esports. You can choose event from prematch or live options.
​
CoinPoker sportsbook is easy to use with plenty events offered, so try it out.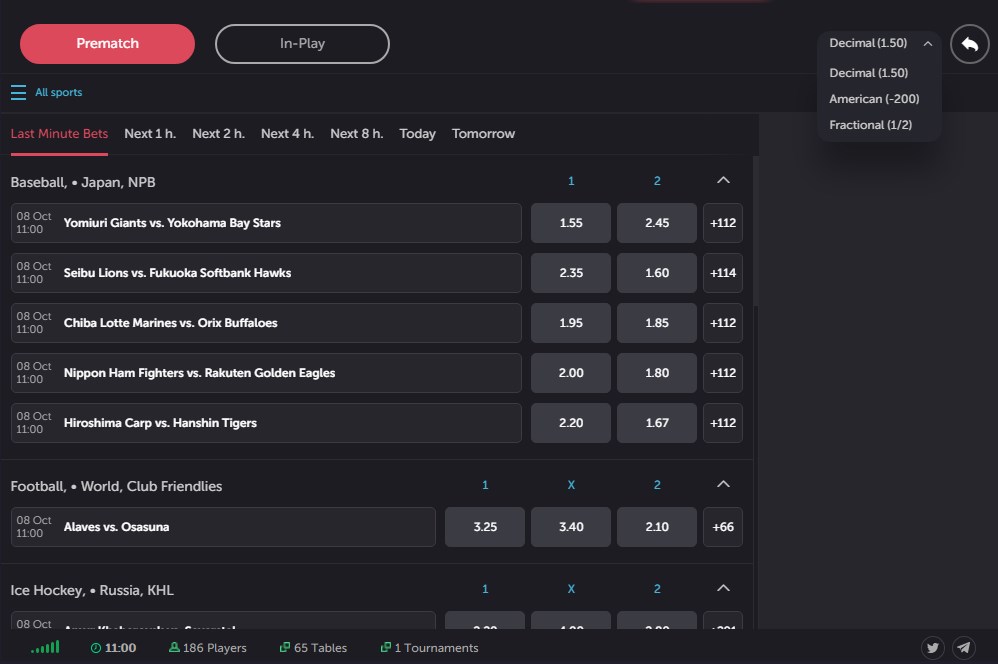 CoinPoker Referral Program
Refer a friend to CoinPoker and receive the rewards. The only way to correctly refer your friend is thru the referral link and him completing the account setup on the redirected page.
Your personal referral link can be found in the CoinPoker app -> wallet icon -> Referrals.
​
Conditions to be eligible for rewards:
Have a minimum of two(2) active referrals
Each one of them has to pay a minimum of USDT2.00 in CC (community contributions = rake)
​
If you manage to acquire two active player thru your referral link, you will receive 30% of CC they paid (raked). These rewards will be paid out to you lifetime and you can claim them in cashier menu.
CoinPoker is great for players looking for anonymous poker games with reasonable traffic and low rake.
Player base tends to be less competitive than on other regular poker rooms. 
There is enough of poker variations, rather on lower buyin range.
They give fees (CC) paid by players back to the community through promotions and leaderboards.
If CoinPoker doesn't fill your requirements, check out other bitcoin poker rooms and find the site that suits you the best.